.1. Click on connections in the left pane in IIS.You will be able to see Server Certificates node in the right side.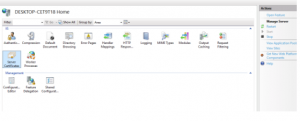 2.Click on the Server Certificates node.Ensure that it consists of default certificate.

3.Select the website on which you want to enable HTTPS.On the left side click on bindings.In the bindings popup that opens click on Add button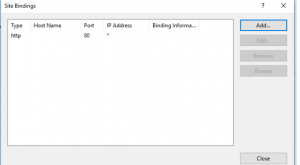 4.In the type drop down select https protocol.In the SSL certificate drop down select the default certificate which we saw in step 1.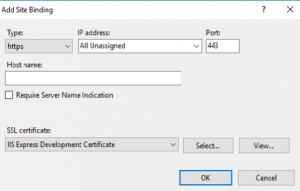 Leave Port as 443.